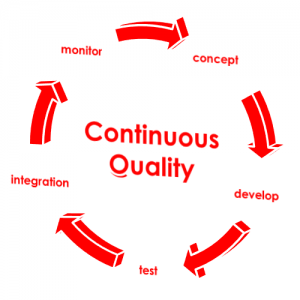 For the development and operation of complex software and IT-systems, professional quality management is an integral part/component.
Comquent supports tailored design, continuous monitoring and steady optimization of your quality assurance processes.
The goal is to efficiently anchor Quality Assurance during the entire development lifecycle (from design to start of operation). Consequently, the integration of existing requirements, development and integration processes plays a significant role.